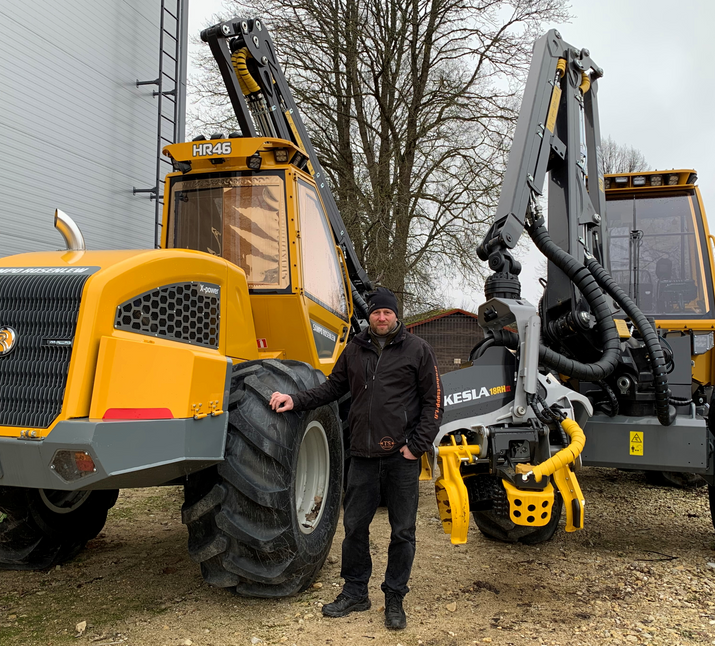 Forest machines for profitable thinning
TS-Hydraulic OÜ is a small Estonian enterprise. Our main business is the sale and maintenance of specialized forest machines. We also sell spare parts and accessories for logging machinery, and provide the diagnostics and repair of the hydraulic systems of forest harvesters and forwarders. Our team boasts long-term experience in forest machinery maintenance.
Since 2016 our company is the dealer of Sampo Rosenlew low-impact wheeled thinning harvesters. We also sell the products of Kesla, Technion, Nordic Traction, Masser, Foreq, Parker.
Sampo Rosenlew forest harvesting machines
Sampo Rosenlew's specialist thinning harvesters do the thinning job excellently. Thinning is important for sustainable forest management. An early thinning is undertaken to properly space and grow the stands for quality and to improve forest health. Thinning harvesting is difficult and costly because the remaining trees must not be damaged and the yield per hectare is small. Logging cost control is the key to profitability. Sampo Rosenlew forest machines are designed with a view to cost-effective thinning. Appropriate size for thinning operations, durability and a well-thought-out construction result in capital and running costs clearly lower than those of the competitors. 
Sampo Rosenlew began the serial production of forest harvesters in 1997. The first harvester designed specifically for the first thinning was the SR1046. … Read more about  Sampo Rosenlew forest machines

Just call us at phone +372 5303 1642 so that we can help you make choices about Sampo Rosenlew forest machines.
The HR46X harvester is the number one choice for profitable first thinning. It is small and light enough to have a low impact on the environment, yet it has ample power to get the thinning done excellently. The HR46X is equipped with a 140cc pump and a powerful Agco Power 49 AWF engine. The harvester is very fuel efficient. An operating mode can be selected from the operation automation menu, which increases the diesel engine RPM to maximum, thus allowing for maximum transmission speed. The HR46X does not damage standing trees or scar the ground. 
Click the link to the Sampo Rosenlew HR46X brochure for a more detailed overview and specifications.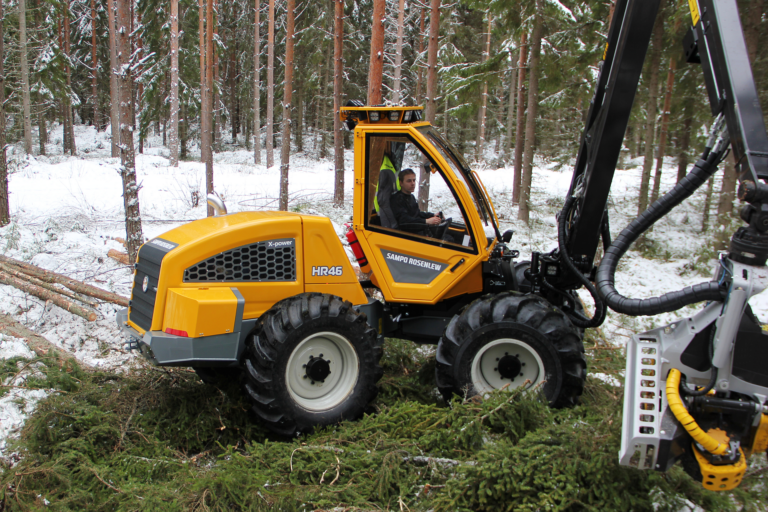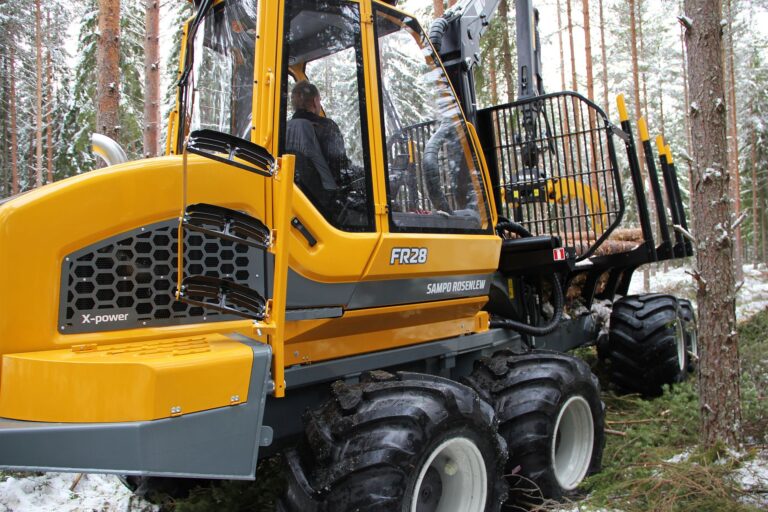 In 2015, the FR28 forwarder was added to the Sampo Rosenlew's product family. The FR28 was designed to couple with the Sampo Rosenlew thinning harvester. This 10-ton load bearing forwarder with a high steering angle is so small it can move easily and skilfully among the trees and move the harvested timber out of the dense thinning forest. The FR28 is very light on the ground.
Click the link to the Sampo Rosenlew FR28 brochure for a more detailed overview and specifications.
The HR48 has been designed in response to customer demand for a larger yet light forwarder with an increased load capacity and more wheel capacity to lower the ground pressure. The FR48 is suitable for bigger logging sites and for hauling logs from late thinning or final felling operations. The FR48 will be a good companion for Sampo Rosenlew FR86 harvester and  for other medium-sized and large forest harvesting machines. 
Kesla has an extensive experience in forest technology. Harvesters and processing heads are Kesla's area of expertise. Kesla's harvester family includes both roller and stroke harvester heads. With optional accessories, the Kesla harvester heads can be equipped for effective biomass logging in addition to conventional timber harvesting. The company has supplemented the range of harvester products with an extensive selection of cranes designed specifically for harvesting use. Several harvester manufacturers around the world have chosen Kesla as their original equipment. 
TS-Hydraulic OÜ is a Kesla dealer in Estonia. We sell Kesla harvester heads, forest machine cranes, tractor attachments, grapples. Take a closer look at the product range of Kesla. We'll be glad to help you make choices about Kesla forestry heads and cranes. 
Electronic control systems
TS-Hydraulic OÜ sells the forestry applications of Technion. Its harvester head and crane control system solutions for mobile machinery offer the best user experience in the market.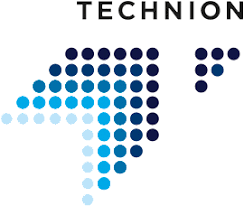 Harvester head control systems
Logger is a user friendly harvester head control. Logger systems provide the perfect solution for increasing productivity, regardless of whether a new system is bought or the existing one upgraded. All Logger-systems are equipped with the identical head control functions. 
xCrane is a crane control system suitable for various applications, for mobile cranes and trailer functions. xCrane provides perfect solution  with fast response times and smooth individual controls for each operator. Is is also available with smart parallel boom and tip control. 
Look at Technion's brochures of  xCrane,  xCrane PLUS and xCrane PRO
By integrating xCrane and Logger into a single system you can get one compact product that is easy to install and cost efficient to operate.
Forest machine chains and tracks
TS-Hydraulic OÜ sells the chains and tracks of Nordic Traction Group who is one of the world's largest manufacturers of traction chains and forest machine tracks. We sell the chains and tracks that are best fitted for forestry machines working in Estonian woods and on flat soft terrains. We'll be glad to help you make good choices about traction products. 
Chains for forestry operations
OFA specializes in the tire chains that ensure excellent grip, tire protection and a long service life for forest machines, tractors, trucks and construction machines. OFA forestry chains meet the demands of working in tough logging environments. They substantially increase traction and reduce fuel consumption. The chains protect the sides and treads of expensive tires against stones and stumps. OFA chains are known for being easy to mount. Click the link to OFA forestry chains for a more detailed overview. 
Clark Tracks provides a wide range of forest machine tracks in designs and sizes to suit numerous applications for a worldwide forestry market. Click the link to Clark Tracks for a more detailed overview.
We sell the forest equipment of Foreq. Foreq is a producer of durable harvester saw bars with easily exchangeable tips for 2.0 mm chain. The saw bars of hardened steel last remarkably longer than the tips. Saw bars are available with a 10 mm and 15 mm slot. Click the link to Foreq saw bars for a more detailed overview. 
Forest measurement systems
TS-Hydraulic OÜ sells the data collection and measurement systems for foresters manufactured by Masser OY. Masser offers a large range of electronic calipers covering the measuring needs from willow plantations to tropical forests. Masser produces accurate and reliable data collection systems for forest inventory, pre-harvest measurement, log scaling, pile volume calculation, harvester calibration and control measurements. All devices can store the data and make them immediately available for use. Click the link to Masser forest measurement solutions for a more detailed overview. 
Controller devices for forestry machines
We sell and service Parker Iqan master controllers for the hydraulic control of forest machinery. Parker Iqan controller family consists of a range of performance controllers for real-time hydraulic control. New controllers are capable of running applications that fulfil all functional safety demands. Small dimensions suitable for installation in any location. Click the link to Parker electronic controls for a more detailed overview. 

Forest machines maintenance
We offer the following services:
diagnosis and repair of hydraulic systems
measuring of hydraulic pump performance
installation of harvester and crane control systems
calibration of harvester heads
diagnosis of faults in air conditioning systems
delivery of spare parts for forestry machinery 
We offer customer service and specialist advice in English, Finnish and Russian. We are located in the middle of Estonia. 
For further information about forest harvesting machines and forestry equipment you can contact Tiit Siimussaar at +372 5303 1642.